Pricing and Market Access of ATMPs
TBC, live online training
Summary
This unique training focuses on the challenges and opportunities for the commercialisation of Advanced Therapy Medicinal Products (ATMPs), including autologous and allogeneic gene therapies, tissue-engineered products and somatic cell therapies, with the objective of speeding up patient access to innovations that have the potential to address high unmet needs in complex, chronic conditions for broad, heterogeneous populations, including paediatric patients.
Who should attend?
Value, pricing and market access executives, Marketing and commercial leaders, Medical affairs executives, ATMP clinical, regulatory, quality/CMC managers, Patient engagement, Patient-reported outcomes experts, Epidemiologists, Outcomes researchers, Health economists, Real-world evidence strategists, Digital health innovators and leaders
Learning Objectives
Discuss strategies for ATMP pricing and innovative value-based contracting (risk sharing)
Explore the opportunities of real-world evidence for ATMP value demonstration
Consider payer uncertainties and strategize how to address these barriers to access
Gain insight into full-spectrum value evidence generation through the timely integration of market access strategy with clinical development and regulatory affairs
Discover the crucial role of patient engagement throughout the ATMP lifecycle
Analyse current ATMP successes and failures and create learnings for the next 3-5 years
Key Topics
An Introduction to Advanced Therapy Medicinal Products (ATMPs)
Learning from cell and gene therapy market access successes and failures
Addressing payer uncertainties with early approvals and fewer clinical data
Demonstrating ATMP value with an innovative evidence generation strategy
Pricing potential cures: adapting reimbursement and value frameworks
Accelerating access by leveraging patient engagement and real-world evidence
Our online training experience includes
Live interactive format via the Zoom platform
Access to the client zone with all training materials
Direct interaction with the trainer
Q&As, case studies, polls
Revisit recorded sessions for 30 days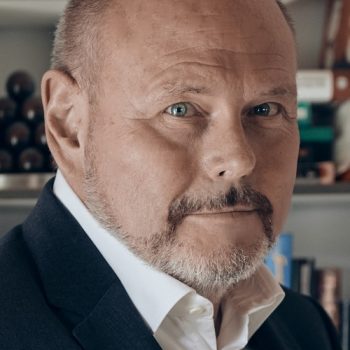 David Schwicker has biopharmaceutical consulting expertise spanning more than 25 years. Founder of ORPHA Strategy Consulting, and former Vice President with PAREXEL International in the United States. David is a sought-after expert for accelerating marketing authorization, time to launch, early patient and market access of ATMPs.
Pricing and Market Access of ATMPs
Download the full training agenda to reveal complete session details, training takeaways, case studies, daily schedule, special features and full trainer bio.
See the full training agenda