Project Management for Generics
Summary
This three-day online course presents a unique blend of soft and hard skills that go to make successful project management with particular reference to the generic pharmaceutical industry. The participants will learn and understand how to integrate knowledge from strategic management to solve project problems in a larger multidisciplinary context. Project management skills will be improved through case studies and hands-on group exercises.
Who should attend?
Senior management, Strategic planners, Business development, Portfolio planners, Organizational development professionals, Project Managers, Team Leaders, R&D Managers, Regulatory Affairs, Continuous Improvement Specialists
Learning Objectives
Differentiation between targets and strategy, how to prepare the business case
Alignment to the strategic business objectives
Regulatory requirements for PM process documentation
Goals, targets, objectives and their relationship to strategy
Planning techniques for the long-term processes
Managing costs control on a project and portfolio level
API & finished dosage form development
Methods of estimating project management risk
Role of business analyst in a risk management process
Key Topics
Best practices in project portfolio management
Strategy in the generic pharma industry
Project management methodology
Planning in the generics industry
How to become more agile?
Risk management and recovery of troubled projects
Transparency and adaptability in the virtual word
Programme
All training materials will be provided in digital form
All delegates will receive digital and LinkedIn certificates
Critical discussions will include how to make sure that the project plan is aligned to the strategy of the company
Understanding of project risk management essential for project control. This course will be of great value to you in identifying what the risks are and how to remedy them. Methods of estimating project management risk
Started in Pharma Regulatory Affairs over 14 years ago, initially in a manufacturing facility in Ireland. Joined Ivowen regulatory affairs consultancy over nine years ago and became Regulatory Affairs and Business Manager after four years. Became Managing Director and owner of the consultancy in 2021.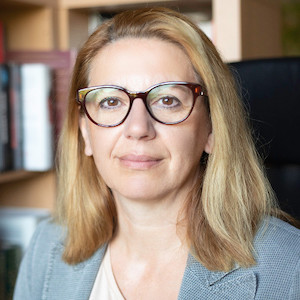 Qualified and experienced in business management, consulting and project management (MBA,PMP). Hanna is a business management consultant, having a considerable experience in companies undergoing restructuring, particularly as a result of privatization.
Project Management for Generics
Download the full training agenda to reveal complete session details, training takeaways, case studies, daily schedule, special features and full trainer bio.
See the full training agenda