Annex 1 for Medicinal Product Manufacturing
New Dates TBC 2023, live online training
Summary
This 3-day online training will cover EU GMP Annex 1 Good Manufacturing Practice for Medicinal products for human and veterinary use; EU Guidelines on Good Manufacturing practice specific to Advanced Therapy Medicinal Products (ATMPs) and Quality Risk Management: QRM applied as a fundamental principle in medicinal product manufacturing applied over the Product Life cycle.
Background
There is a paradigm shift in GMP Regulations to meet new product requirements, support new technologies that improve assurance of sterility with a collective approach of Risk based (ICHQ9-QRM), Holistic (Collective effectiveness of control measures) and Proactive (Informed response to deviations). Annex 1 has been rewritten to support this new paradigm that represents the most significant change in GMP regulations in many years.
The publication of Annex 1 with compliance required by 25 August 2023 is challenging all to understand requirements, develop strategies to comply and potentially make changes to achieve full GMP compliance.
This training is provided by a Trainer who was the Co-lead (together with an Ex-MHRA GMP Inspector) of the PHSS Annex commenting platform in the Targeted consultation process that led to the most significant changes to Annex 1 on the route to publication. The PHSS were one of the appointed Annex 1 Commenting platforms, appointed by the European Commission, to co-ordinate comments from Stakeholders. The trainer also represented the PHSS in the Commenting Group association that included the (12) organisations appointed by the EC. This group harmonised comments and presented case studies to the Inspectors Working Group (IWG) on possible justifications for extended Annex 1 implementation.
In addition the Trainer co-leads the PHSS CCS preparation Guidance initiative and can share case studies and experiences of implementing CCS preparation at a Single ATMP site and Group of International Pharmaceutical Sites (UK, Croatia, Israel) taking a harmonised approach to CCS.
With Annex 1 published the focus is now on understanding clarity of requirements and implementation.
There is much to share and learn in this training and participation is encouraged for all that Annex 1 impacts.
Who should attend?
Through the Gap analysis to consider compliance requirements to meet Annex 1 revision and through the CCS (Contamination Control Strategy) preparation all involved would benefit from this training, including from: QA involved in Annex 1 compliance and those facing GMP inspectors and auditors; QC (QC Microbiology and Chemistry); Qualified Persons (QPs); Production operations: All levels, supervisors and lead operatives; Materials, Science and Technology groups; Maintenance leads that support production operations; Engineering and Qualification teams; GMP consultants; Process equipment, Barrier Technology designers and manufacturers; Contract Manufacturing organisations (CMOs) and Contract Development and Manufacturing organisations (CDMOs); GMP trainers
Key takeaways
Appreciate the significant international relevance of the joint publications of EU GMP Annex 1 and PICS Annex 1
Get clarity on new and revised Annex 1 requirements and regulatory intent
Understand the intent and impact of ICH Q9 QRM revision and introduction of ICHQ12 on Product life cycle
Understand what are the Pharma industry and ATMP community challenges for compliance to Annex 1
Get examples of justifications for extend implementation times for Annex 1 compliance
Our online training experience includes
Our client zone – a single source for all training materials as well as pre and post-training communication
Live interactive format via the Zoom platform
Direct interaction with the trainer
Q&As, case studies, polls
Revisit recorded sessions for 30 days
Training in digital format
Digital and LinkedIn certificates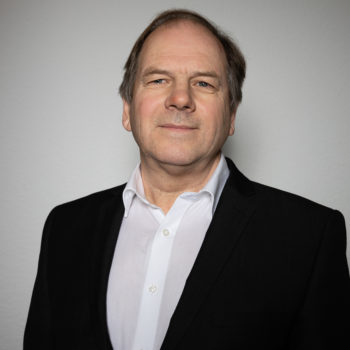 James L. Drinkwater is the current Head of GMP Compliance at Franz Ziel Germany. James is based in the UK for the global role and separately supports the Not-for-profit society: Pharmaceutical and Healthcare Sciences Society: PHSS an educational platform in GxP. James is the ex-Chairman (10 years) of the PHSS and currently Co-leads the Annex 1 and CCS Guidance focus groups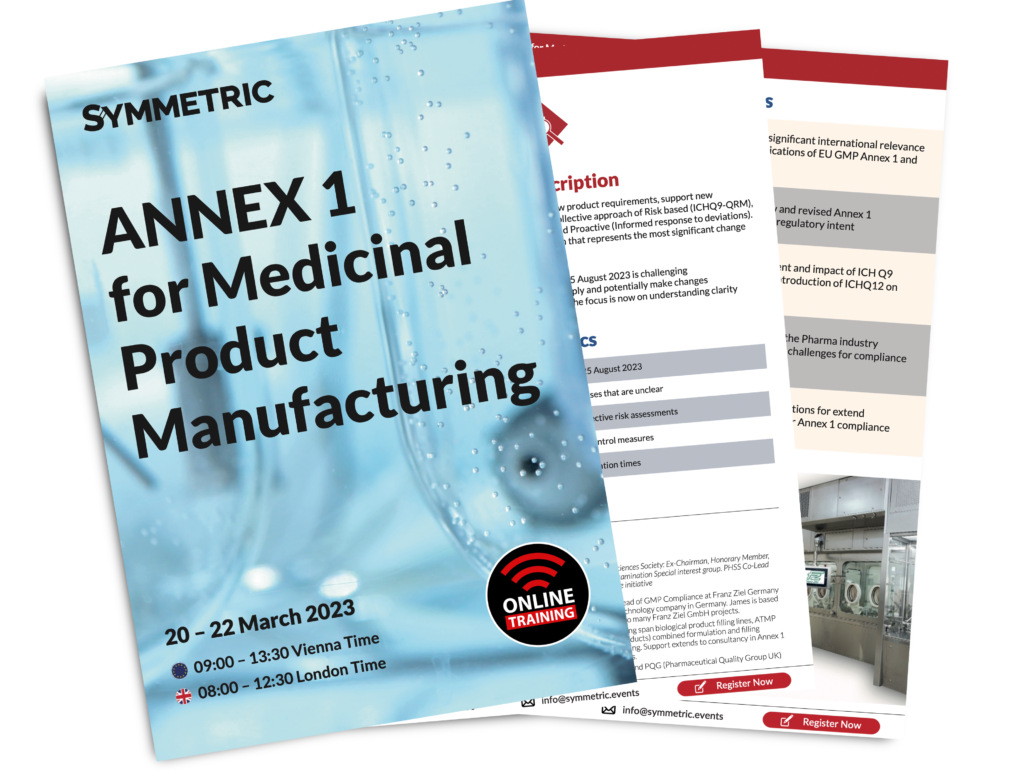 Annex 1 for Medicinal Product Manufacturing
Download the full training agenda to reveal complete session details, training takeaways, case studies, daily schedule, special features and full trainer bio.
See the full training agenda