Annex 1 Compliance: Challenges, Solutions and International Impact (EU GMP & PIC/S)
19-21 March 2024, live online training
Course Description
Training course on achieving current GMP Compliance to EU GMP & PIC/S Annex 1 that became effective from 25 August 2023. The international relevance of Annex 1 is starting to become more apparent with the PICS Annex 1 that applies to 52 member countries of PICS: Pharmaceutic Inspection Co-operation Scheme, including the USA FDA and also with WHO involvement in Annex 1 revision drafting. In addition, 483 warning letters are starting to be issued with an Annex 1 'mindset' although 483's are based on CFR compliance.
Alongside Annex 1 revision the ICHQ9(R1) QRM has been revised to reduce subjectivity in risk assessments and cover risks in supply that impact product availability (drug shortage) plus ICHQ12 on Product Life Cycles considering regulatory and technical requirements was introduced. ICHQ12 included the term Established conditions (ECs) and in medicinal / therapeutic product manufacturing we now have to consider the Life cycle of environmental established conditions through Classification (ISO14644-1 – particles only), Qualification (Annex 1 microbial and particulate levels), Routine monitoring and Re-Qualification (Re-Certifications, Re-Calibration and Testing).
FDA have introduced initiatives around Quality metrics and Quality maturity where the effectiveness and adoption of a Pharmaceutical Quality System: PQS ICHQ10 is one of the key requirements to FDA metrics and Annex 1 so initiatives align. The impact and key points of ICH Guidance's on CGMP compliance will be included.
Annex 1 presents challenges of new regulatory requirements, revised regulatory requirements (more to do) and in some requirements clauses lack clarity where understanding the regulatory intent is key to interpretation.
The training course focuses on the challenges and topics of impact presented by Annex 1 and considers solutions to meet current CGMP compliance that are being applied or considered to meet the effective Annex 1.  Justifications for extensions to compliance to Annex 1 will be discussed.
Who should attend?
Annex 1 has such a wide scope of interest and application so many will benefit from this course, including;
QA and QC personnel involved in sterile medicinal product manufacture; Those involved in ATMP, Advanced Therapeutic Medicinal Product processing as the GMP for ATMPs is considered as complimentary to Annex 1; Those involved in CCS: Contamination Control Strategy preparation; Those involved in Risk assessments for Contamination control, monitoring, Product sterilisation by filtration including PUPSIT; Production and operations personnel involved in manufacture of sterile medicinal products; Qualified persons responsible for product release; Materials Science and Technology: MSAT personnel; Facility and process equipment designers/ manufacturers for GMP applications; Monitoring technology companies and software developers; Researchers that need to consider the commercialisation of new products to meet GMP compliance; GMP consultants
Key Topics of impact from Annex 1 revision
The listed GMP topics are considered to be the most impactful to the industry and stakeholders following the Paradigm shift in GMP regulations: Revision of Annex 1 taking a Risk based approach (QRM ICHQ9(R1) revision, Holistic (Collective effectiveness of Control and Monitoring measures documented in a CCS), Proactive (more data trending a bio-analytics for more informed and real time data that avoid need for CAPAs (reactive), Technology management for the Product Life cycle strategy and ICHQ12 compliance/ requirements for continuous improvement: EC Article 23 Directive. GMP compliance team leads are allocated to follow each topic.
Key takeaways
Understand the international relevance of the revised Annex 1 and the impact it is having on stakeholders together with 483 observations that have an Annex 1 'mind set'
Understand the significance of ICHQ9(R1) QRM revision that becomes effective around the same time as Annex 1 and how less subjectivity in Risk assessments can be applied to meet this revision
Bench mark what the challenges are that stakeholders are having to deal with considering requirements and clarity. What are the key topics of discussions at conferences and with CGMP guidance working groups.
Evaluate solutions presented to meet the revised Annex 1 Compliance
With Contamination Control Strategies prepared or incomplete bench mark against published CCS guidance to identify gaps or present a way forward to compliance
Understand what the expectations are for legacy facilities, equipment following Annex 1 becoming effective 25 August 2023
There is encouragement to new technologies and more real time monitoring systems in Annex 1, understand the status of implementation and remaining challenges for adoption
Our online training experience includes
Our client zone – a single source for all training materials as well as pre and post-training communication
Live interactive format via the Zoom platform
Direct interaction with the trainer
Q&As, case studies, polls
Revisit recorded sessions for 7 days
Training in digital format
Digital and LinkedIn certificates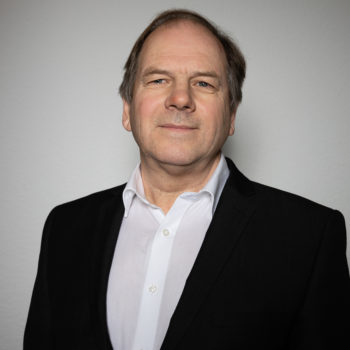 James L. Drinkwater is the current Head of GMP Compliance at Franz Ziel Germany. James is based in the UK for the global role and separately supports the Not-for-profit society: Pharmaceutical and Healthcare Sciences Society: PHSS an educational platform in GxP. James is the ex-Chairman (10 years) of the PHSS and currently Co-leads the Annex 1 and CCS Guidance focus groups
Annex 1 Compliance: Challenges, Solutions and International Impact (EU GMP & PIC/S)
Download the full training agenda to reveal complete session details, training takeaways, case studies, daily schedule, special features and full trainer bio.
See the full training agenda