Quality Requirements for Solids
Summary
This 3-day online training is a deep dive into the world of solids. You will obtain detailed information about the manufacturing and quality characteristics and intensify your know-how about the complex regulatory landscape. This course will cover the area of API manufacturing, as well as of finished product manufacturing with many examples (e.g. capsules, tablets, suppositories). In break-out sessions and in many case studies we will discuss different GMP challenges together and we will focus on recent findings by the authorities. Another topic will be the switch to Continuous Manufacturing – what are the requirements and how can CM be realized?
Learning Objectives
Understand the regulatory landscape
Overview over GMP and quality requirements for the manufacture
Pharma 4.0 for solid manufacturing
Challenges for the manufacturing of different solid medicinal products
Modern process validation concepts
How to implement effective and smart IPC concepts
Implementation of analytical methods for solids
Key Topics
Regulatory framework (EU-GMP Guideline, CFR, ICH guidelines e.g. Q9 and Q13, PIC/S, ISPE)
Quality & GMP requirements
Manufacturing challenges
Process validation
Pharma 4.0 and smart quality
Analytical methods
IPC requirements
Case studies for significant changes and follow-ups:

How to implement Continuous Manufacturing?
PAT for solid manufacturing areas

New breakout sessions during the course: You ask – the group discusses. Selected questions during the course will be discussed in the middle and at the end of each day to have an interactive course and to hear different opinions to a specific challenge
Who should attend?
Specialist from API and Solid Finished Product Manufacturing, Auditors for Solid Manufacturing Areas, Quality Assurance and Quality Control Manager, Pharmacovigilance, Regulatory Affairs Manager, Process Validation Specialist, Manufacturing Management, Process Development, Research and Development, Certified Management Consultant
Our online training experience includes
Our client zone – a single source for all training materials as well as pre and post-training communication
Live interactive format via the Zoom platform
Direct interaction with the trainer
Q&As, case studies, polls
Revisit recorded sessions for 30 days
Training in digital format
Digital and LinkedIn certificates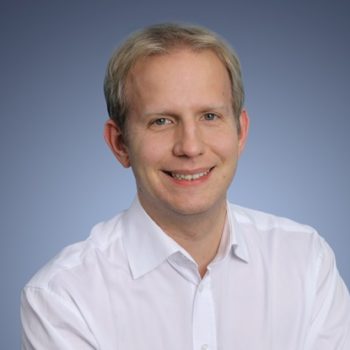 Associate Director - Head of Compliance Launch and Technology Center
Merck KGaA, Germany
Dr. Felix Tobias Kern is the Associate Director - Head of Compliance Launch and Technology Center at the Merck KGaA in Darmstadt (Germany). He studied pharmacy in Mainz (Germany) and graduated at the Ludwig-Maximilians-University in Munich (Germany). He is an expert pharmacist for pharmaceutical analytics and pharmaceutical technology.
Quality Requirements for Solids
Download the full training agenda to reveal complete session details, training takeaways, case studies, daily schedule, special features and full trainer bio.
See the full training agenda