19 – 20 March 2024, live online training
Summary
This course gives you a 2-day full training about GMP audits. You will not only get the basics about the jobs and tasks on both sides of a GMP auditors (as the auditor and as the auditee), but you will also face several examples directly from practice. These examples will be presented to you by the trainer and then you have plenty of time to discuss them in small groups. How would you react? What is the best behavior? What are the best follow-ups. With this interactive course you will not only broaden your experiences, but you will also have a very interactive exchange with the participants and learn about different opinions and different strategies.
This course also covers the topics risk orientated planning, problem solving strategies, the fast and effective execution of audits, the classification of audit findings and communication strategies for audits.
Learning Objectives
Experience exchange with the other participants on a multicultural platform
Examples from real audits with workshops and role play
Audit finding classification systems
Smart strategies for the planning and execution of audits
Strategies for problem solving
Communication strategies
Trouble shooting
Knowledge tests
Workshops
Break-Out sessions with real audit examples
Key Topics
Regulatory background (EU-GMP Guideline, CFR, ICH, EMA, FDA guidance and the PIC/S)
ISO19011
Practical examples from real audits
Risk oriented planning
Audit plans, check lists and reports
Classification of audit findings
CAPA-plans
Management of difficult situations
Experience exchange
Cultural differences
Problem solving strategies
Communication strategies for audits
Who should attend?
Everyone who is concerned with GxP audits, for example: GMP Auditors, QA Professionals, CMO and CLO Managers and Representatives, Manufacturing Experts, Quality Control Experts, Regulatory Affairs Managers, Validation Experts, Supply Chain Managers, Sales Representatives, IT Managers in the fields of GxP, EHS Managers.
The course is designed for beginners, advanced expert GMP auditors.
Our online training experience includes
Our client zone – a single source for all training materials as well as pre and post-training communication
Live interactive format via the Zoom platform
Direct interaction with the trainer
Q&As, case studies, polls
Revisit recorded sessions for 7 days
Training in digital format
Digital and LinkedIn certificates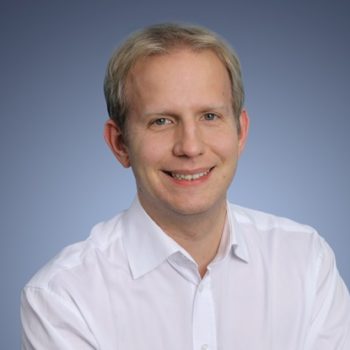 Dr. Felix Tobias Kern is the Associate Director - Head of Compliance Launch and Technology Center at the Merck KGaA in Darmstadt (Germany). He studied pharmacy in Mainz (Germany) and graduated at the Ludwig-Maximilians-University in Munich (Germany). He is an expert pharmacist for pharmaceutical analytics and pharmaceutical technology.
GMP Lead Auditor
Download the full training agenda to reveal complete session details, training takeaways, case studies, daily schedule, special features and full trainer bio.
See the full training agenda