Advancing Real-World Evidence Generation for Causal Inference
"Regulatory-Grade" RWE for Causal Inference to Support Healthcare Decision-Making
2 – 4 October 2023, live online training
Summary
This interactive course is focused on the next generation of advancing RWE and offers delegates an in-depth discussion on the strategic applications of causal RWE and cutting-edge tools to design and implement the highest-quality, i.e., "regulatory-grade" RWD and RWE, embedded in a pre-and post-approval clinical development plan.
Learning Objectives
Understand the fundamentals of leading-edge causal RWE and comparative effectiveness
Discuss the strategic applications of causal RWE throughout the product lifecycle
Design causal RWE studies that will support regulatory and payer/HTA decision-making
Review the most current RWE guidance, cutting-edge tools, and good research practices
Implement causal research projects that will generate the highest quality RWD & RWE
Key Topics
RWE for causal inference – leading-edge research
Strategic applications of causal RWE
Supporting regulatory benefit/risk decision-making
RWE for payer/HTA value and pricing evidence
Guidance, cutting-edge tools, and good research practices
Designing and implementing fit-for-purpose causal RWE research
Who should attend?
Real-World Evidence, Centre of excellence and functional leads, Rare disease, OMP and ATMP executives and functional leads, Chief Science Officers, Clinical Development and Program Directors with an interest in RWE, Medical Affairs executives, Pricing, and Market access executives, Marketing and Commercial leaders, Patient centricity, COA and PRO leads
Past participants
IVS Head, AstraZeneca
Global Clinical Leader, Bayer
Head of Market Access & Pricing, Merck Group
Rare Diseases Lead Adriatic, Pfizer
Patient Value & Acces Head, Takeda
Our online training experience includes
Our client zone – a single source for all training materials as well as pre and post-training communication
Live interactive format via the Zoom platform
Direct interaction with the trainer
Q&As, case studies, polls
Revisit recorded sessions for 30 days
Digital and LinkedIn certificates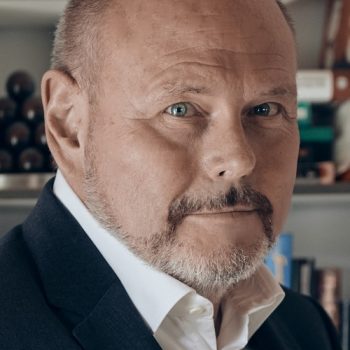 David Schwicker has biopharmaceutical consulting expertise spanning more than 25 years. Founder of ORPHA Strategy Consulting, and former Vice President with PAREXEL International in the United States. David is a sought-after expert for accelerating marketing authorization, time to launch, early patient and market access of ATMPs.
Advancing Real-World Evidence Generation for Causal Inference
Download the full training agenda to reveal complete session details, training takeaways, case studies, daily schedule, special features and full trainer bio.
See the full training agenda