Accelerating Development of Gene & Cell Therapy
New dates TBC, live online training
Summary
This unique online training course focuses on methods enabling to leverage patient engagement, novel rare disease trial designs, regulatory incentives and realworld evidence to accelerate the development, approval and patient access of innovative Advanced Therapy Medicinal Products (ATMPs), including autologous and allogeneic gene therapies, tissue engineered products and somatic cell therapies.
Learning Objectives
Explore the opportunities of digital and big data to accelerate discovery, development, regulatory approval and market access for ATMPs
Gain insight into the most recent methodologies for faster, smaller, smarter clinical trials robust enough for marketing application
Discuss strategies to limit the number of patients and the placebo exposure of patients in pivotal clinical trials in rare and ultra-rare conditions
Discover the newest regulatory approaches for gene and cell therapies
Consider the crucial role of patient engagement throughout the lifecycle
Analyse the current market access challenges for ATMPs
Explore innovative strategies that integrate real-world evidence (RWE)
Key Topics
An Introduction to Advanced Therapy Medicinal Products
Accelerated Development Strategy for ATMPs
"Fast to Patient" Regulatory Strategy
ATMPs Pricing and Market Access
Gene Therapy Safety & Risk Evaluation
ATMPs Interactive Case Studies
Who should attend?
Heads of R&D, Global program leads, Regulatory executives, C-level executives, Senior business development strategists, Portfolio executives, Pricing and market access executives, Medical affairs executives, Marketing and Commercial executives, Finance executives, Patient advocates, Epidemiologists, Outcomes researchers, Health economists, Digital health specialists, Big data and RWE researchers
Past participants
Global Clinical Leader, Bayer
Senior Fellow in Cell & Gene Therapy Development, Ferring
Technical Applications Scientist, Fujifilm Irvine Scientific
Regulatory Affairs Officer, Genethon
ATMPs Regulatory Affairs, Novo Nordisk
Our online training experience includes
Our client zone – a single source for all training materials as well as pre and post-training communication
Live interactive format via the Zoom platform
Direct interaction with the trainer
Q&As, case studies, polls
Revisit recorded sessions for 30 days
Digital and LinkedIn certificates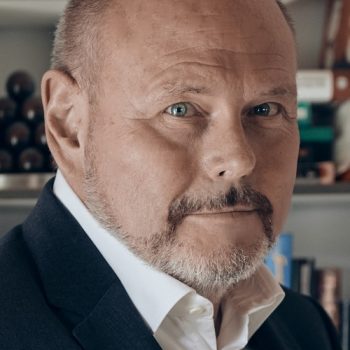 David Schwicker has biopharmaceutical consulting expertise spanning more than 25 years. Founder of ORPHA Strategy Consulting, and former Vice President with PAREXEL International in the United States. David is a sought-after expert for accelerating marketing authorization, time to launch, early patient and market access of ATMPs.