Real-World Evidence in Rare Diseases: Accelerating Market Access
TBC 2023, live online training
Summary
This unique training focuses on leveraging patient-centric Real-World Evidence (RWE) to accelerate the patient and market access of innovative and potentially transformative Orphan Medicinal Products (OMPs). Delegates will address the challenge of early market access based on fewer and less mature data, with the creation of an Early Value Proposition and a Patient-Centric Evidence Generation Plan that comprehensively support value demonstration, product positioning, and that meet stakeholders' requirements.
Learning Objectives
Why are market access opportunities and challenges for OMPs different from other drugs?
How to collaborate with patients & caregivers in rare conditions to generate patient-meaningful outcomes?
Leveraging applications of RWE for pricing and access success and throughout the lifecycle
To mitigate payer uncertainty by addressing the challenge of early market access with accelerated approvals and fewer clinical data
How to develop a next-generation market access strategy with a life-cycle full spectrum evidence generation plan that maximizes product value from launch to loss of exclusivity?
To differentiate and succeed in the increasingly competitive rare disease space with a 'fast to patient' approach
Key Topics
Opportunities and Challenges in Orphan Medicinal Products (OMPs)
Rare Patient Empowerment & Involvement
Real-World Evidence (RWE) Throughout the Value Chain
Real-World Case Examples
Early Value Proposition and Evidence Generation Planning
Next-Generation OMP Market Access Strategies
Who should attend?
C-level executives, Senior business development strategists, Portfolio executives, Pricing and market access executives, Medical affairs executives, Marketing and commercial executives, Patient advocates, Epidemiologists, Outcomes researchers and health economists, Big data and RWE researchers, Clinical and regulatory executives interested in incorporating value and access early in development
Past participants
IVS Head, AstraZeneca
Global Clinical Leader, Bayer
Head of Market Access & Pricing, Merck Group
Rare Diseases Lead Adriatic, Pfizer
Patient Value & Acces Head, Takeda
Our online training experience includes
Our client zone – a single source for all training materials as well as pre and post-training communication
Live interactive format via the Zoom platform
Direct interaction with the trainer
Q&As, case studies, polls
Revisit recorded sessions for 30 days
Digital and LinkedIn certificates
Follow-up Session
This half-day follow-up workshop on October 10th aims to enhance the RWE knowledge gained by participants in the main course with a highly interactive session of practical solutions based on current demonstrator cases in rare conditions (successes and failures). The Follow-up session is only available and suitable for participants, who took the main course.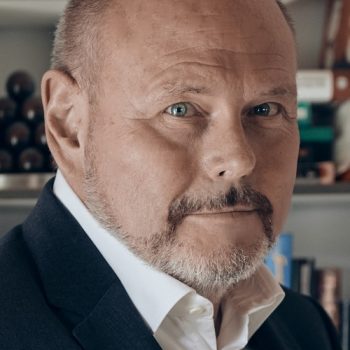 David Schwicker has biopharmaceutical consulting expertise spanning more than 25 years. Founder of ORPHA Strategy Consulting, and former Vice President with PAREXEL International in the United States. David is a sought-after expert for accelerating marketing authorization, time to launch, early patient and market access of ATMPs.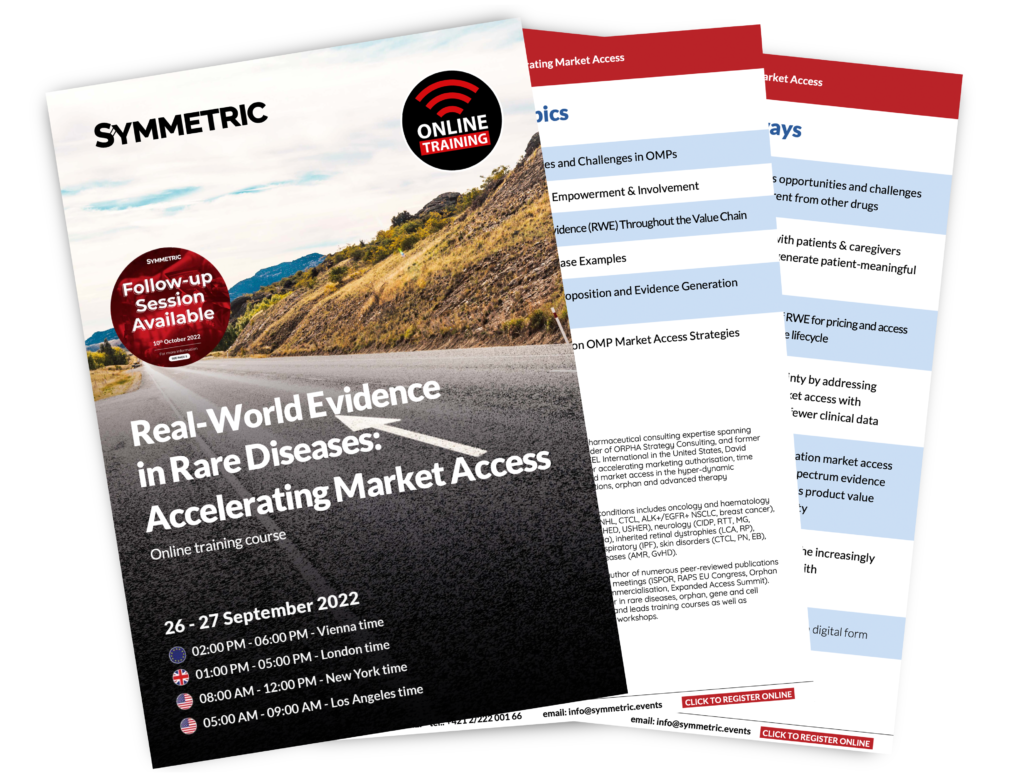 Real-World Evidence in Rare Diseases: Accelerating Market Access
Download the full training agenda to reveal complete session details, training takeaways, case studies, daily schedule, special features and full trainer bio.
See the full training agenda