Manufacturing of mRNA-Based Therapeutics
Summary
This 3-day online training is a deep dive into the world of messenger ribonucleic acid (mRNA). You will obtain detailed information about the manufacturing and quality characteristics and intensify your know-how about the process of scaling up and the transfer of know-how from the development stage to the market manufacturing stage.
Learning Objectives
Understand the regulatory landscape
Overview over GMP and quality requirements for the manufacture of mRNA medicinal products
Learn about development and the basic requirements for manufacturing
How to manage facilities, utilities and equipment?
Modern cross contamination prevention concepts
Modern process validation concepts
How to implement effective process changes?
Implementation of analytical methods
How to implement a good In-Process Control concept?
Tech transfer from the development to the market manufacturing department
Key Topics
Regulatory framework
Quality & GMP requirements
Manufacturing of the drug substance
Sterile filling
Process validation
Managing process changes
Analytical methods
Release specification vs IPC requirements
Who should attend?
Quality Assurance and Quality Control Manager, Regulatory Affairs Manager, Process Validation Specialist, Manufacturing Management, Process Development, Research and Development
Our online training experience includes
Our client zone – a single source for all training materials as well as pre and post-training communication
Live interactive format via the Zoom platform
Direct interaction with the trainer
Q&As, case studies, polls
Revisit recorded sessions for 7 days
Training in digital format
Digital and LinkedIn certificates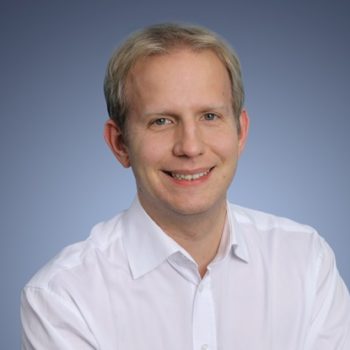 Dr. Felix Tobias Kern is the Associate Director - Head of Compliance Launch and Technology Center at the Merck KGaA in Darmstadt (Germany). He studied pharmacy in Mainz (Germany) and graduated at the Ludwig-Maximilians-University in Munich (Germany). He is an expert pharmacist for pharmaceutical analytics and pharmaceutical technology.
Fritz Röder is Director Engineering at Merck KGaA in Germany and is a recognized expert in the pharmaceutical industry. He has large experience in pharmaceutical media supply, GMP environments and the processing of solid, semisolid and liquid (sterile) dosage forms.
Manufacturing of mRNA-Based Therapeutics
Download the full training agenda to reveal complete session details, training takeaways, case studies, daily schedule, special features and full trainer bio.
See the full training agenda