Joint Clinical Assessments and Reform of the EU Pharma Law
4 – 5 March 2024, live online training
Summary
This interactive 2-day course will co-create actionable strategic recommendations to future proof clinical development, regulatory and market access strategies to ensure the success of innovative medicines in the changing European market.
Learning Objectives
Discuss the strategic and operational impacts of Joint Clinical Assessments (JCAs)
Develop next generation value evidence generation strategy for innovative medicines to succeed in the increasingly challenging European environment
Understand the key changes to the EU pharmaceutical law, pricing and reimbursement
Generate actionable recommendations to future-proof clinical development and regulatory strategy revisions
Key Topics
Joint Clinical Assessments (JCA) – Analytical, organisational and process implications
The crucial role of early dialogues and Joint Scientific Consultations (JSCs)
The sweeping EU regulatory revisions and their impact on innovative medicines strategy
Actionable recommendations to futureproof European clinical development and regulatory strategies
The specific requirements of orphan, paediatric and advanced therapy medicinal products
Next generation value evidence generation for market access and pricing success
Who should attend?
Value, pricing and market access executives
Marketing and commercial leaders
Medical affairs executives
Evidence Generation, Real-world Evidence
Patient Centricity/Engagement and COA/PRO leadership
Rare disease, orphan, paediatric and advanced therapy medicinal products leads
Clinical development leaders and program directors
Regulatory affairs executives
Our online training experience includes
Our client zone – a single source for all training materials as well as pre and post-training communication
Live interactive format via the Zoom platform
Direct interaction with the trainer
Q&As, case studies, polls
Revisit recorded sessions for 30 days
Digital and LinkedIn certificates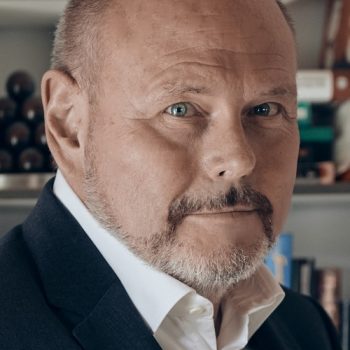 David Schwicker has biopharmaceutical consulting expertise spanning more than 25 years. Founder of ORPHA Strategy Consulting, and former Vice President with PAREXEL International in the United States. David is a sought-after expert for accelerating marketing authorization, time to launch, early patient and market access of ATMPs.
Joint Clinical Assessments and Reform of the EU Pharma Law
Download the full training agenda to reveal complete session details, training takeaways, case studies, daily schedule, special features and full trainer bio.
See the full training agenda