Extractables and Leachables Control Strategies
Summary
Regulatory expectations for the control of extractables and leachables (E&L) have evolved greatly in recent years. This three-day course sets out the regulatory and scientific considerations concerning E&L in a logical, stepwise manner and offers practical advice for compliance. The course answers questions such as: "When is an extractable/leachable study necessary?", and "How do I choose appropriate extraction conditions?". Regulators will expect a risk-based approach to compliance, and the steps involved in an E&L risk assessment are described. The course draws on information contained in current regulatory guidance (such as ICH Q3E) as well as influential publications from bodies such as the Product Quality Research Institute (PQRI), BioPhorum and the Extractables & Leachables Safety Information Exchange (ELSIE).
Learning Objectives
By attending this course, you will:
Understand how extractables and leachables fit into the wider context of pharmaceutical impurities
Be able to identify the common types of leachable contaminants associated with different packaging materials
Know how to perform an extractables/leachables risk assessment
Be aware of current EU, US and WHO guidance on extractables and leachables
Appreciate the risks from glass and plastic materials
Understand the analytical approaches to extractables and leachables analysis
Be aware of common analytical errors that can affect data reliability
Become familiar with the Extractables and Leachables Safety Information Exchange (ELSIE) and its approach to controlling leachables risk.
Key Topics
General approaches for the control of pharmaceutical impurities
Options for setting control limits (the Safety Concern Threshold)
Applying the principles of quality risk management to E&L
Common leachables from glass and plastic materials and their impact on product quality
Designing an appropriate extractables study
Analytical approaches for the detection, identification, and quantitation of E&L
Specifying the Analytical Evaluation Threshold (AET)
Common analytical errors in E&L studies
The ELSIE approach to risk-based E&L control
Who should attend?
The course is intended for:
Personnel of pharmaceutical companies and their suppliers who:
are responsible for qualification of extractables/leachables
perform leachables/extractables testing
work in quality control of packaging materials
select packaging and product contact materials
As well as:
Regulatory affairs professionals
Product development managers
Analytical chemists
Quality assurance personnel
Toxicologists
Our online training experience includes
Our client zone – a single source for all training materials as well as pre and post-training communication
Live interactive format via the Zoom platform
Direct interaction with the trainer
Q&As, case studies, polls
Revisit recorded sessions for 7 days
Training in digital format
Digital and LinkedIn certificates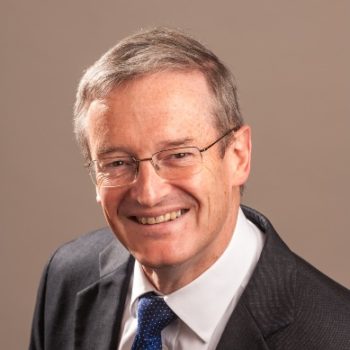 Dr Mark Powell a Fellow of the Royal Society of Chemistry (RSC) with over thirty years' experience as a senior analytical chemist. Mark has served as both Honorary Secretary and Honorary Treasurer of the RSC's Analytical Division and led a working group on continuing professional development until July 2016.
A Risk-Based Approach to the Control of Extractables and Leachables
Download the full training agenda to reveal complete session details, training takeaways, case studies, daily schedule, special features and full trainer bio.
See the full training agenda