Clinical Outcomes Assessments and PROs
Summary
This specifically tailored and highly interactive online training will explore the opportunities and challenges of patient centricity, as well as strategies and tactics based on high-value case examples.
Learning Objectives
Explore the opportunities and challenges of a truly patient centric approach throughout the product lifecycle, starting in early development
Discuss strategies to accelerate clinical development and trials, patient recruitment and retention through successful patient involvement
Discover the newest regulatory guidance on patient experience data and patient reported outcomes for labelling claims
Strategize the incorporation of a PRO strategy into the clinical development, regulatory and market access strategies of a compound
Participate in an interactive workshop to develop a PRO strategy
Key Topics
Patient Engagement and Involvement
Stakeholder Use of Patient and Caregiver Data
Patient-Reported Outcomes; PRO-Based Labelling Claims
PRO Strategy Development and Integration
PRO Strategy Co-Creation Digital Workshop
Who should attend?
Patients and Patient representatives, Clinical research leaders and directors, Clinical trial managers, Patient-reported outcomes and Clinical outcomes assessment scientists, Outcomes researchers and health economists, Patient engagement leads and directors, Epidemiologists and RWE experts and researchers, Regulatory executives, Pricing and market access experts, Medical affairs executives, Marketing and commercial executives
Past participants
Scientist, Patient Centered Science, AstraZeneca
Patient Engagement Director, Ferring
Associate Director Patient Engagement, Novartis
Global Patient Partnership Director R&D, Roche
Our online training experience includes
Our client zone – a single source for all training materials as well as pre and post-training communication
Live interactive format via the Zoom platform
Direct interaction with the trainer
Q&As, case studies, polls
Revisit recorded sessions for 30 days
Training in digital format
Digital and LinkedIn certificates
Follow-up Session
The aim of this half-day follow-up session on March 10th is to enhance the knowledge obtained by course participants on COAs, PROs, and PED in the main course with a specific focus on rare diseases, orphan drugs as well as cell and gene therapies (ATMPs). This follow-up session highlights all of the key subjects, addresses questions and includes additional topics and case examples. The Follow-up session is only available and suitable for participants, who took the main course.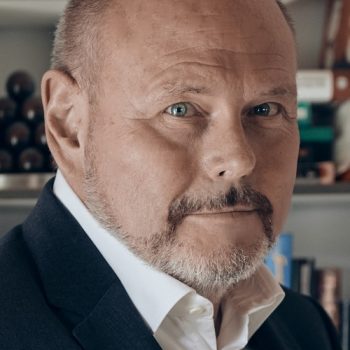 David Schwicker has biopharmaceutical consulting expertise spanning more than 25 years. Founder of ORPHA Strategy Consulting, and former Vice President with PAREXEL International in the United States. David is a sought-after expert for accelerating marketing authorization, time to launch, early patient and market access of ATMPs.
Clinical Outcomes Assessments and PROs
Download the full training agenda to reveal complete session details, training takeaways, case studies, daily schedule, special features and full trainer bio.
See the full training agenda